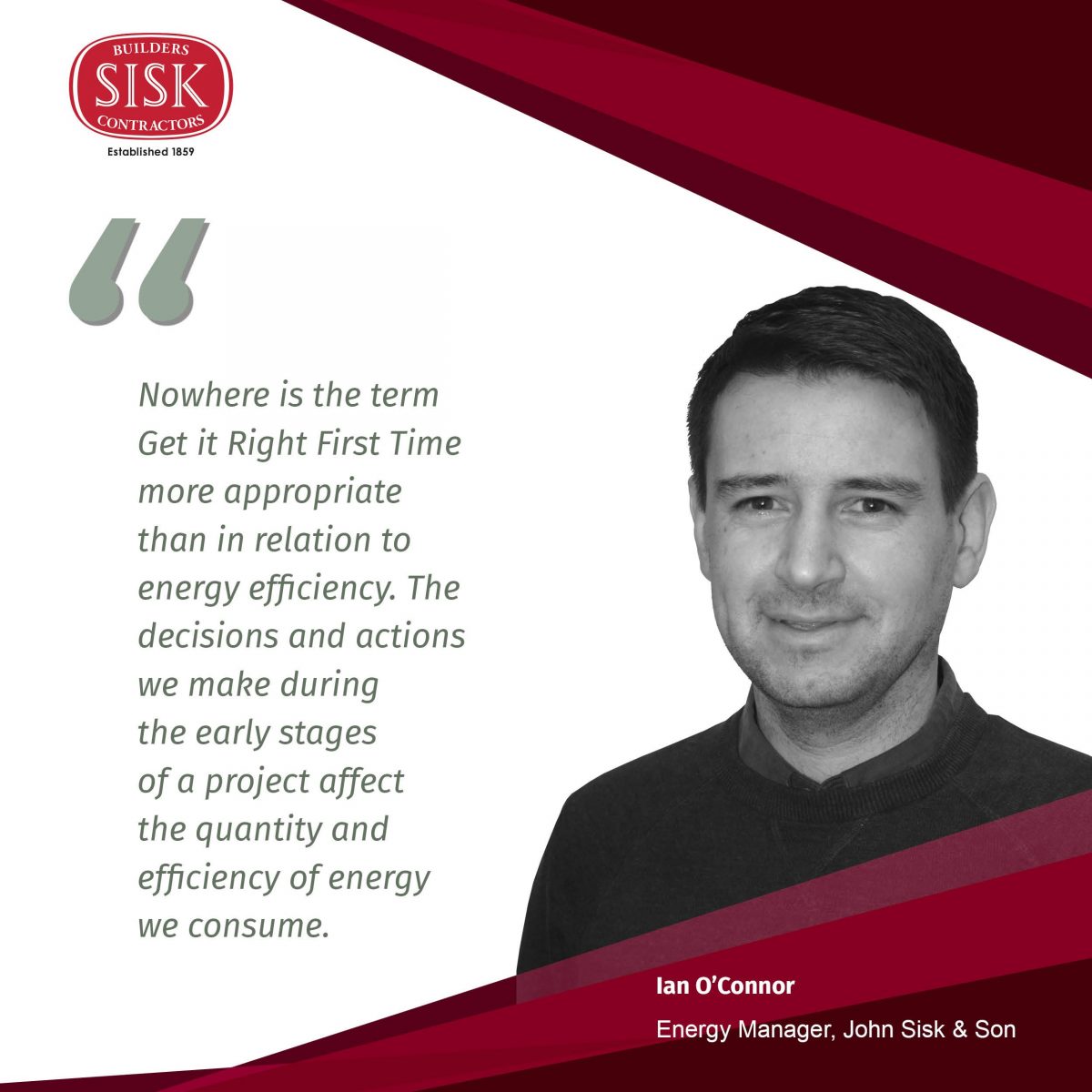 Friday 12th November 2021: Yesterday's supporting theme for World Quality Week was Energy.
Ian O'Connor, Energy Manager, John Sisk & Son shares how we are using robust data analysis to make informed decisions and how this links with 'Right First Time'.
"Nowhere is the term Get it Right First Time more appropriate than in relation to energy efficiency. The decisions and actions we make during the early stages of a project affect the quantity and efficiency of energy we consume.
This doesn't just impact the cost of energy to the project itself. It also impacts the whole business where energy consumption accounts for approximately 60 percent of our carbon footprint.
Sisk is at the forefront of construction energy efficiency. We have forensically analysed the root causes of inefficient energy use so we can transform the way we use energy across our business.
Through this approach we are on course to achieve target 1 of our 2030 Sustainability Roadmap to reduce our carbon intensity by 25 percent."
Ian O'Connor,
Energy Manager, John Sisk & Son