60 Dawson Street occupies a curved corner close to Trinity College
John Sisk & Son is building 60 Dawson Street retail and office development in Dublin city centre. It is bounded on two sides by roads and existing buildings. Tracks and overhead lines for Dublin's Luas transit system also run alongside the site.

Demolition phase, July 2019
Secant piled retaining wall
The new building will have six floors above ground and two basement levels, with the basement being excavated to a depth of 9.5m across the entire site. This basement has been created by installing a secant piled retaining wall around the perimeter, made up of 360 piles averaging 15m in depth.
The curved corner section of this secant piled wall is tied back under the Luas lines by permanent 15m long ground anchors installed at an angle of 45o.
Digital Project Delivery
60 Dawson Street has presented a number of key challenges with the complexity of the build but Sisk and our supply chain partners were able to overcome them.
The use of innovation in our approach towards our construction methodology using 4D construction planning which allowed us to build the projects virtually using multiple scenarios to ensure we had 'right first time construction'.
PJ Rudden, Chairman of Construction Sector Innovation and Digital Adoption site visit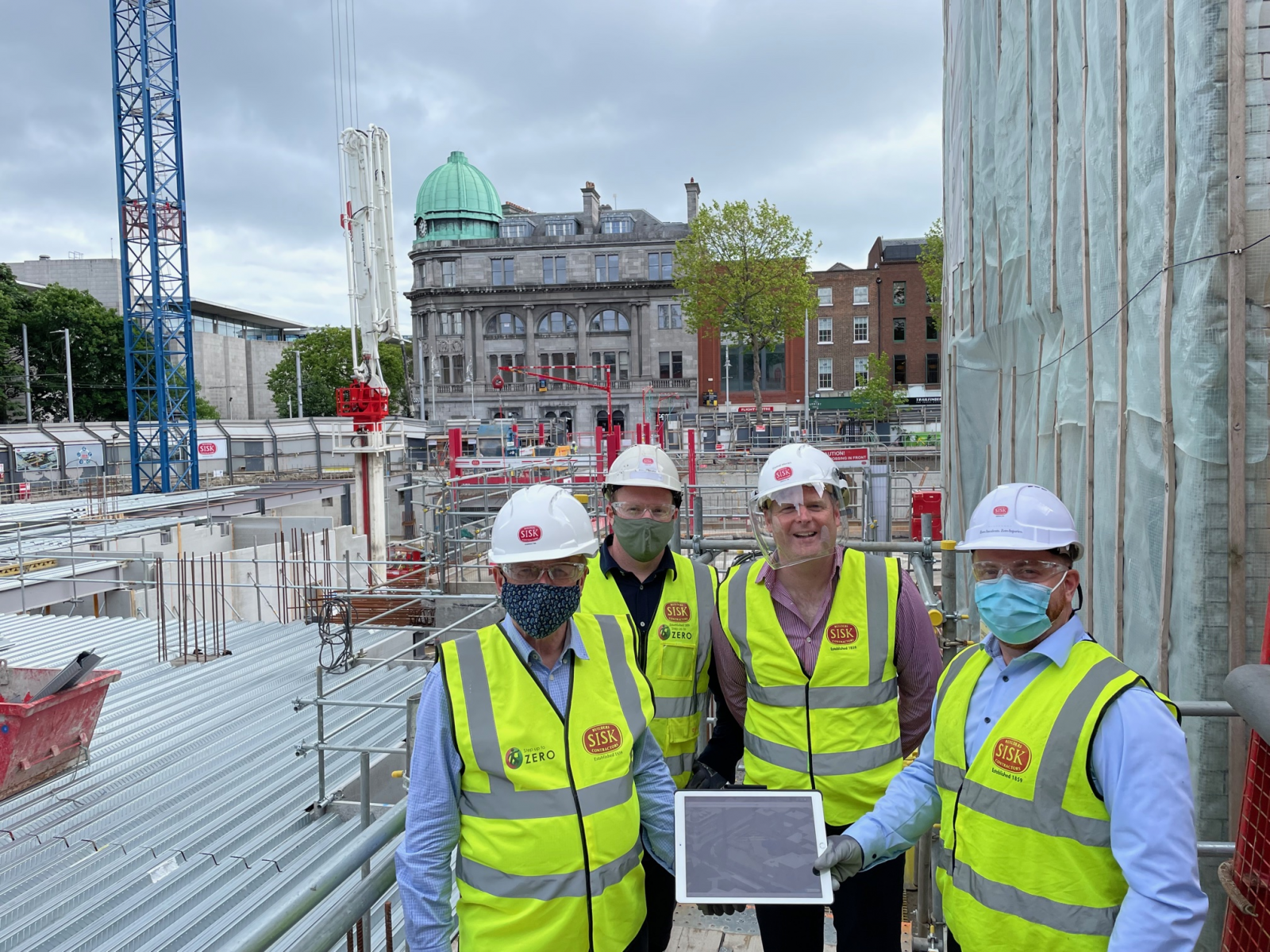 Largest concrete pour was 1,100m3 and lasted 14 hours